With the pages of the calendar flipping to the last quarter of the year, marketers around the globe are pulling up their socks to prepare for the busiest time year on year. The time from October to December has popular six holidays falling in the short duration. Most people tend to begin their holiday gifting and shopping at least a month early. For better targeting and being present where the customers' shop, marketers need to start their marketing activities at least a month and a half before the actual holiday.
With people turning more and more towards eCommerce with each day that passes, a robust online positioning is 'the' way to success. Additionally, email marketing manages to hold on to the position of the 'Most preferred online marketing channel for customer acquisition and retention.' Emails manage to reach the inbox of the intended recipients and are the best example of permission-based marketing. Landing your email is just the first step in your email marketing; unless it is opened, the email is a failure.

An engaging yet intriguing subject line combined with a relevant preview text would help you in getting the email opened. This article is focussing on the Holiday email subject line tips to craft the perfect email opener.
6 Things to consider while crafting subject lines
As we stated earlier, subject lines are crucial for getting your email opened. 35% of email recipients agreed about opening emails based on the subject line alone (Source). Your holiday email subject line needs to act as the hook for your subscriber to be curious enough to open the email to learn more about the contents. A good and converting holiday email subject line would raise the expectation of what the email contains. Owing to the restrictions on the amount of information you can provide in a subject line, you need to keep the following criteria while crafting your holiday email subject lines:
1. Character Count
Earlier, emails were only opened on desktop devices, but with emails being opened on mobile devices as well. So it is essential to ensure your subject line is readable on screens of multiple dimensions.
As you can see in the example below, the subject lines (and a portion of the preview text) is visible in the Gmail Web but some of the subject lines get clipped in the mobile view.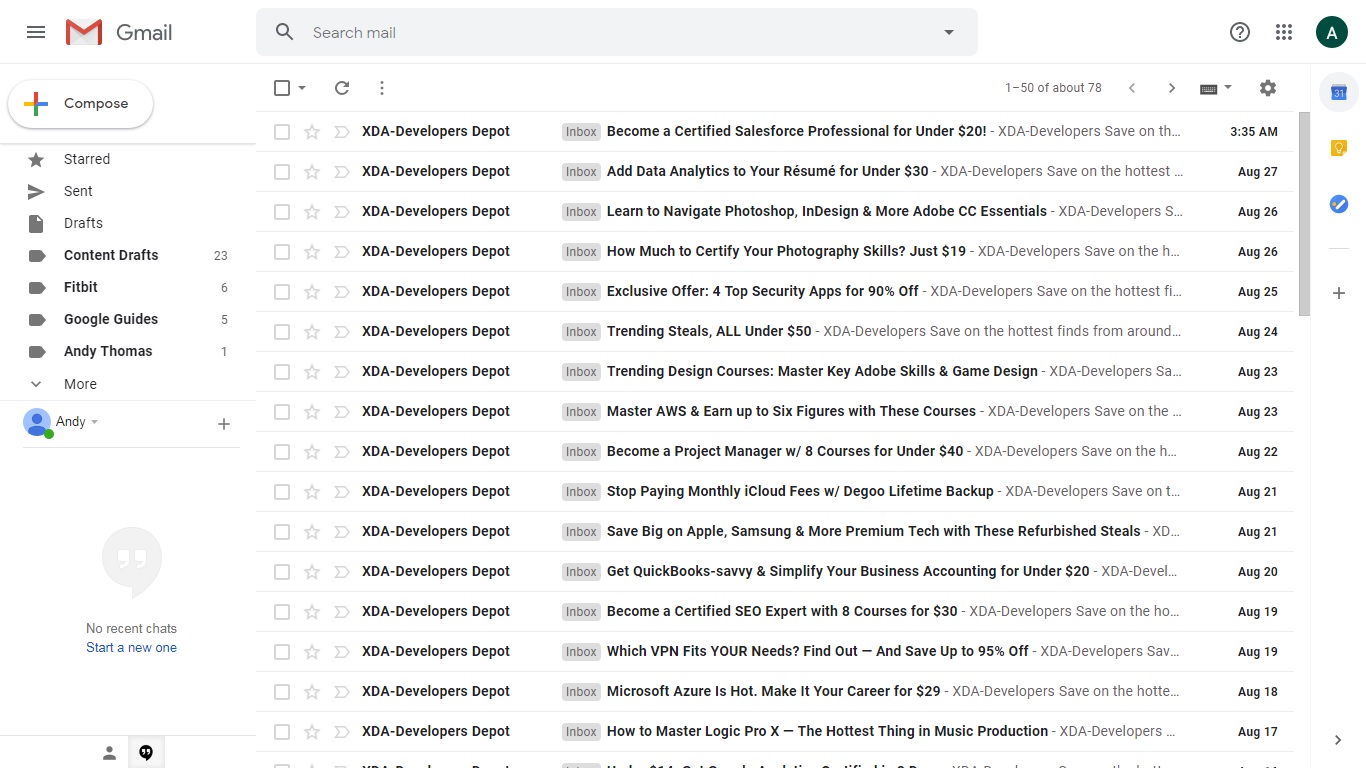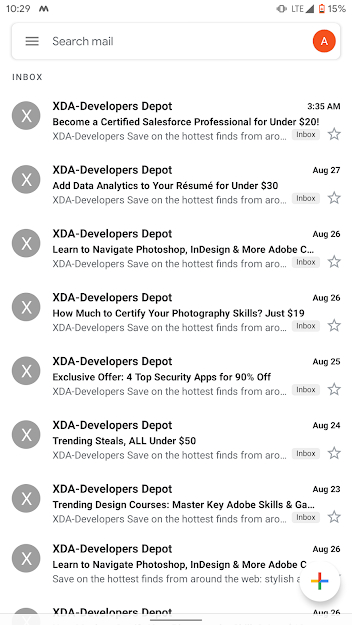 2. Taboo or Triggering Words
Spam and phishing emails are the black sheep of the marketing domain. Owing to the unfair practices observed in them, your subject lines cannot feature certain words such as Free, Additional income.
3. The Sentence Case
People prefer sentence case or lower case and visualize All Cap sentence as shouting. Avoid it or using extra exclamation points.
4. Numbers and Emojis
These break the monotony of words, but their usage depends on the context as well as your email tones (emojis)
5. Sentiment
Does your email subject line convey the correct sentiment to your subscriber? Does it create hype, or is it informative? Actionable or Promotional? What kind of sentiment you convey with your subject line builds the expectation from your email copy.
6. Personalization
Emails with personalized subject lines are 22% more likely to be opened. Personalization can be as simple as referring your subscribers by name or complex as using past purchase history to create one-off subject lines.
Holiday Email Subject Lines Tips:
Segment for accurate subject lines: Holiday seasons are the busiest time of the year, and people may not sift through all the emails they receive. By segmenting your email list based on the subscriber's choices, you can craft a custom subject line that might catch their interest.
Be Straightforward: Subject lines are a hit or miss when your subscribers are scrolling through their inbox. While a hint of cryptic tone would heighten the curiosity level, the subscriber shouldn't end up scratching their head to decode it. To stand out, you need to be straightforward about what to expect from the email.
A/B test: You can never accurately pinpoint what would prompt your subscriber to open your emails. So it is a good practice to often A/B test your email subject lines to understand your subscribers better. To understand what else you can A/B test, check out our blog.
Communicate the urgency: Holiday promotions are time-critical, and your holiday email subject line needs to communicate that. Instead of writing, "Try our latest offer for <product>" go for "Try our limited time offer on <product>. Ends Midnight". Use actionable words to state the urgency.
Bring in the holiday essence: It's the holiday season and let your email spread the holiday cheer. Add a holiday twist to the subject line for relevance but opt for the path less trodden. Avoid cliches that your competition would also be using.
Some Tested Holiday Email Subject Lines
Best Halloween Email Subject Lines 2019

Foldies – Happy Halloween ✖️ ✖️ Treats Enclosed
Superdrug – Happy Hair-lloween -🎃
OshKosh B'gosh – 👻 BOO!!!

Best Thanksgiving Email Subject Lines 2019

Fifth Sun – The Gravy Boat is Docking!
b-glowing – A Special Thanks From Our Founder
Evite – Happy Thanksgiving from Evite 💚

Best Black Friday Email Subject Lines 2019

The Black Bow – Last Day, Don't be a Turkey & Miss Our Black Friday Weekend Sale!
ThinkGeek – Pick out gifts that will charm them all for less with our Black Friday deals!
KJUS UK – The White Weekend after Black Friday

Best Cyber Monday Email Subject Lines 2019

Altamont Apparel – GET CYBER MONDAZED // SAVE 40% OFF
simons – Last call 📞to all cyber shoppers, please click here!
Beekman1802 – In This Email: A Goat Doing Circus Tricks (And Cyber Monday Deals)

Best Christmas Email Subject Lines 2019

Thorpe Breaks – 🎁 A gift full of thrills, frights, and fun 🎁
Treat A Dog Shop USA – 🎁A Special Christmas Gift … Just For You! 🎁
Factorie – It's time to spend that Christmas Money 💰💰💰

Best New Year Email Subject Lines 2019

Glamour In Rose – Celebrate the Season – Holiday & New Year's Eve Looks Are Here!
Adrianna Papell – What are you wearing for New Year's Eve?
britishcornershop – Your New year's eve party essentials have arrived ✈🍸

Wrapping Up
With the holiday season approaching, every email marketer competes to be the best one out there. When it comes to effective email marketing, everyone may know all the above-stated facts, but what matters is how you implement the knowledge. Make your holiday season 2019 fruitful by sending click-worthy emails that convert! In case you are also looking for some holiday email marketing strategies, check out Holiday Email Campaigns: 6 ROI Boosting Marketing Strategies.